Hello Everyone,
Can you believe it? I think this is the third time this week that I've posted?? LOL. I told you that I was trying to get better about posting here. Things have been so crazy the last month or so. And Lillie is growing like a weed and requires soooooo much attention all the time now. I
basically only have about 3 hrs a day to read emails and design these days!! LOL. I don't know how I do it. The good news is that I do though. Hee hee. On that note, I'm going to show you what I've been working on this week, well only a portion of what I've been working on, LOL. I can't show you everything. :)
I did this LO for some of my CT stuff for Michaele. I used Michaele's
Fall Bundle Kit
, which is on sale right now for $3.99!!! That's 20% off regular price! And this kit is awesome!! There's so many elements and fun things to use for those fall photos!! As you can see the colors really make the fall colors in photos pop out! Great Kit!! Thanks Michaele. :)
The next LO I did was for Michaele's Template Challenge over at
Deco-Pages.com
. Credit for this LO:
Kit is
Lilac Potion
by Jennifer Rassi and the photos are mine too, Template is by
Michaele Burkhart
.
This template was a lot of fun to work with and I can't wait to see what she comes up with next! You really need to come join us for this challenge and many more at Deco-Pages!! There's so many friendly people and awesome designers. We have alot of fun and are a laid back bunch. :) Speaking of Deco-Pages!!! We're looking for some awesome Creative Team members!! There's also some of the designers having Creative Team Calls!! You can read more about this
HERE
and also
HERE
!! Come check it out and join us at Deco-Pages!!! :)
Lilac Potion is on sale for $2.99 in my store, which is 25% off the regular price.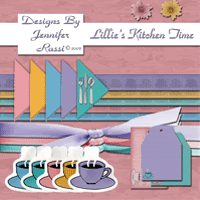 Ok, that's all I have for now, so until next time. Have a great weekend y'all!!!
Happy Scrappin',
Jennifer